PGF Committee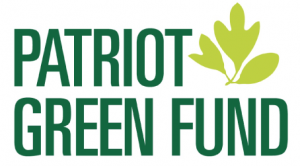 The fund is managed by a committee of five students, two faculty and two facilities staff. The Committee is responsible for processing and approving applications, marketing the PGF, and giving individual attention to each project to support its success.
Faculty and Staff Committee members have been selected as a result of their ability to facilitate the academic and facilities aspects of these projects, and as such, are semi-permanent positions. Student committee members may serve a maximum of three years with a requirement to re-apply at the end of each school year for the following year.
Current Committee Members
Students
Jack Scherer – Mechanical Engineering – Student Chair
Benjamin Rhoades – Environmental and Sustainability Studies
Kelsey Pearce – English and Global Affairs
Andrew Simpson – Civil and Infrastructure Engineering
Daniel Mitchell – Mechanical Engineering
Faculty
Dr. Karen Lee – Assistant Director of Students as Scholars Program – Acting Faculty Chair
Dr. Colin Reagle – Assistant Professor, Mechanical Engineering, Volgenau School of Engineering
Facilities Staff
Margaret Lo – Sustainability Director, Office of Sustainability – Interim Staff Chair
Zhongyan Xu – Manager, Civil and Environmental Engineering, Facilities
If you're interested in becoming part of the PGF Committee, please contact us at pgf@gmu.edu.