PGF History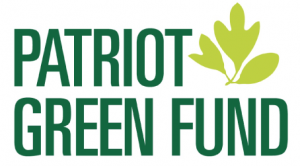 PGF Basics
In the summer of 2011, the Mason administration approved the creation of the Patriot Green Fund (PGF), which is a $100,000 per year sustainability fund devoted to making Mason's campuses more sustainable through infrastructure improvements and student research projects. One of the most unique and innovative components of the PGF is the emphasis it places on student participation. Students not only comprise the majority of the PGF Committee, but can also directly apply for funding to lead their own projects when supported by a mentor.
The fund is managed by a committee of five students, two faculty and two staff members.  The Committee is responsible for processing and approving applications, marketing the PGF, and giving individual attention to each project to support its success.
Faculty and Staff Committee members have been selected as a result of their ability to facilitate the academic and facilities aspects of these projects, and as such, are semi-permanent positions. Student committee members may serve a maximum of three years with a requirement to re-apply at the end of each school year for the following year.  Current students, if you are interested in becoming part of the PGF committee, please contact us at pgf@gmu.edu.